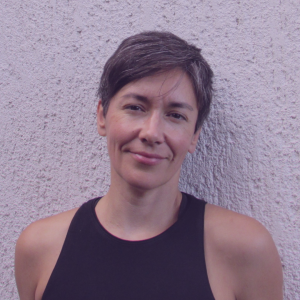 Vedrana Simičević
Freelance Journalist and Editor
Vedrana Simičević is a journalist and editor with more than 20 years of experience in media and with M.A. in psychology. Her articles appeared in Science, New Scientist, Physics Today, BBC Future, Balkan Insight, Jutarnji list and Lupiga among others. She previously worked in the Croatian daily newspaper Novi list as a staff journalist and editor. She won the Croatian national award for the best journalistic work in the field of environmental protection. She was a fellow of the Balkan Fellowship for Journalistic Excellence and was shortlisted for the European Science Writer of the Year award. She is one of the founding members of the Croatian Association of Science Writers and a board member of the Balkan Network of science journalists. As an external associate of the University of Rijeka, she has been developing and organizing "communication with media and public" workshops tailored to the needs of Croatian scientists. As an experienced alpinist, she was also a two-time winner of the Croatian Olympic Committee award for special achievements in the Himalayas.
Sessions
SESSION 6 • Media visibility as a driver of scientific and social impact • panel discussion

The panel Media visibility as a driver of scientific and social influence will discuss perspectives based on trust, transparency and ethics in communication between scientists and journalists. The potential activities and challenges for the science media visibility will be analyzed, as well as the role of scientists in public communication and the impact of their reputation on the overall image of science among the general public.