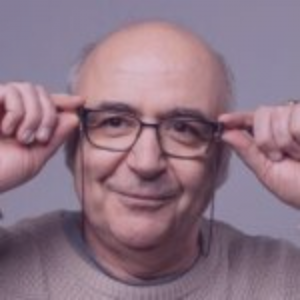 Nenad Jarić Dauenhauer
Freelance Science Journalist
Nenad Jarić Dauenhauer is a science journalist based in Zagreb, Croatia. Since 2001, he has been reporting on science, technology, medicine and connected policies for the main online news portal in Croatia. As a freelancer, he also wrote for the New Scientist, Nature, Chemistry World, Research Europe, and Bug. In 2015 he has been nominated for the European Science Writer of the Year award. Presently he is a science journalist and editor at Index.hr, the most popular news portal in Croatia, where he started a project called Index-lab. Under this name, six prominent Croatian scientists, through their columns, regularly address the most important and interesting issues of their fields.
Sessions
SESSION 6 • Media visibility as a driver of scientific and social impact • panel discussion

The panel Media visibility as a driver of scientific and social influence will discuss perspectives based on trust, transparency and ethics in communication between scientists and journalists. The potential activities and challenges for the science media visibility will be analyzed, as well as the role of scientists in public communication and the impact of their reputation on the overall image of science among the general public.