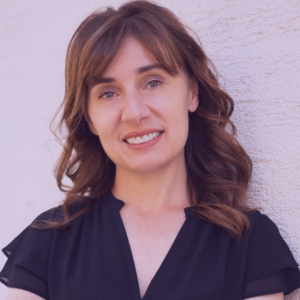 Mirela Roncevic (Ph.D., Information and Communication Sciences) is a publishing, library and higher education professional, editor, writer, journalist and researcher. Throughout her long career in publishing and libraries, she has worked with a range of publishers and partnered with global companies creating new opportunities for publishers, authors, readers, educators, institutions and libraries. She has also contributed articles, reports and reviews to a range of publications (e.g. Library Journal, Publishers Weekly, Information Today, American Libraries Magazine) and has served as managing editor of several academic book series (e.g. Salem Press' Critical Insights; IGI Global's "Advances in Information Science") and academic journals (e.g. eContent Quarterly). She has also managed outreach and community engagement projects internationally, particularly those related to institutions of higher learning and educational publishing.
Mirela is the editor of a recently published book on innovations in publishing and libraries, No Shelf Required 3: The New Era for Ebooks and Digital Content, and the author of two recent reports published by the American Library Association: Digital Rights Management and Books and One Country One Library. She is the Editorial Director of the award-winning blog on innovation in publishing and libraries, No Shelf Required and a frequent guest speaker and lecturer at conferences and book fairs on the importance of Open Access publishing and open digital libraries.
ORCID ID: 0000-0002-1283-9642
Sessions
Characteristics and rankings of the European universities that support the library crowdfunding model for Open Access monographs

Several business models have emerged for Open Access (OA) monographs, including library crowdfunding. Researchers have stressed the importance of collaboration in OA, so it is no surprise that this model—which is based on libraries collaborating to fund the publishing of OA monographs—is considered innovative and possibly sustainable long-term. It encourages academic libraries to share the cost of publishing peer-reviewed OA monographs in various fields to take the burden off researchers having to pay. The model only works if libraries agree to participate for the benefit of the global research community.