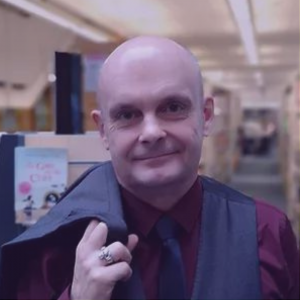 Jerald Cavanagh
Limerick Institute of Technology
Jerald Cavanagh BSc Econ, MSc, MA is Director of Library Services at Limerick Institute of Technology (LIT) and was Project Leader of EU TEMPUS project 517117 Developing Information Literacy for lifelong learning and knowledge economy in Western Balkan countries. This 1.2 million Tempus project implemented transformative Library and Information literacy initiatives across Universities, libraries and communities in Albania, Bosnia and Herzegovina, Montenegro and Kosovo under UNSC Resolution 1244/99. Jerald currently leads two major EU funded projects under the ERASMUS + Capacity Building in the Field of Higher Education (CBHE) funded programme which aim to modernise libraries and develop information literacy initiatives in the Western Balkans as well as in Russia, China and Kazakhstan. In 2014 Jerald was recognised by the European Projects Association and received an award for Distinguished effort in the Development of the European Union through European Projects and for efforts in building a better society for this Tempus project. Jerald is also the Project Leader of the Irish component of the new EU CBHE project led by Transilvania University of Brasov. The DECIDE project (2018-) aims to foster the rights of individuals with special needs in Kazakhstan, Uzbekistan and Tajikistan to access education and enjoy the right of participation in everyday society, to combat discrimination of the individuals with special needs by instilling awareness and acceptance in society as in line with the Bologna Process and the UN Convention on the Rights of Persons with Disabilities. Jerald is a Committee member of numerous international conference committees and in 2012 was jointly awarded with Padraig Kirby of Limerick Institute of Technology the Ambassador of the Year for 2012 by Irish Minister for Finance, Mr. Michael Noonan T.D. Jerald Cavanagh and Padraig Kirby received this award for their attempts to deliver key business tourism for Limerick and for their success in bringing more than 2 million euros worth of business to the greater Limerick area by organising major international conferences on behalf of Limerick Institute of Technology. Jerald is a librarian by profession and has qualifications to Masters Level including MA in Educational Planning and Management (Honours) from the International Institute for Educational Planning (IIEP) UNESCO, Paris as well as an MSc in Learning Technologies (Honours) (2005) from the National College of Ireland (NCI). Jerald is Project Leader of a major EU project in the area of developing 3D Printing in libraries and in Society.
ORCID ID: 0000-0001-8962-2583
Sessions
DIGITOOLS – The future of open digital education | workshop

DIGITOOLS is a project aimed at introducing enhanced digital tools and methods to help university staff deliver quality education through online means. The DIGITOOLS project will develop five Intellectual Outputs which will support the teaching staff from Higher Education Institutions to acquire the skills and competencies needed to create and deliver high quality online courses, including blended teaching. As a result of the DIGITOOLS project, the universities will be able to provide, through teaching staff and libraries, high quality online training courses, with a focus on subject-specific teaching.