Managing the Open Access publication process: Bentham Science and Research Square | sponsor workshop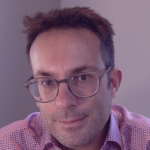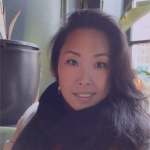 Come learn about Bentham Science Open for journals and e-books and get insights about Managing the Open Access Publication Process. This presentation will focus on helping you understand the publication process, from how to submit a scientific paper through to how to manage your interactions with editors and reviewers to maximize your chances of a successful high-impact outcome for your research. 
As a result of this course learners will understand:
how to effectively submit scientific papers;

write highly effective cover letters;

select effective and suitable reviewers;

ensure your work has the highest possible chance of getting published in your target journal;

how to effectively communicate with editors and what they expect from authors and reviewers, and;

maximize the impact of your research after publication.
 Course Content
 The stages of publication
what editors expect from submissions

navigating formatting requirements

an amazing cover letter – details and selling your work

initial review and how to survive

ensure your papers gets out for peer-review

dealing with peer-review comments, especially those you disagree with

managing your editor

revisions: how to do the most effective job while making the least number of changes

surviving rejection

how to make complaints if you feel unfairly treated

Audience: all researchers but especially ECRs and librarians.