We hope we will see you all in Zadar, but the race is still going to be virtual. All the participants of PUBMET2022 are invited to take part in it. The race might be virtual, but the running is real – you have to run or walk 5K (5 km or 3,1 miles) and send us a link to your workout from an app (Strava, Garmin, Polar…) or a screenshot of your activity. For all of you who will be in Zadar, we will organize a real race so you will have a choice – running with us or on your own. 
There are two categories:
the fastest PubMetRunner (the runner with the best time for the 5K run)
the funniest photo or video (to be decided by PubMet2022 Organizing Committee)
You can run at any time between 13 and 17 September and send us your link (or screenshot of your activity), photos and videos to jvilicic@pbf.hr.
The first prize for both categories is free participation at PubMet2023.
The tradition of PubMetRun began back in 2018 when it was an unofficial training with only 3 runners involved. The sharp increase in the number of participants is shown in the chart.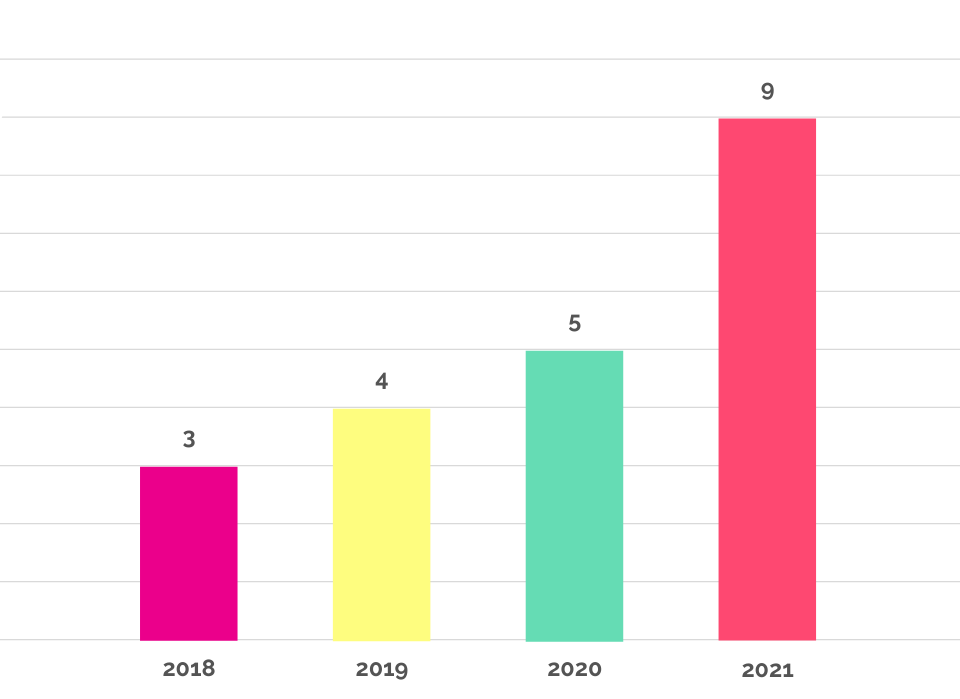 Since 2020 the race has been official and we have had three winners so far. The PubMetRun2020 winner was Iryna Kuchma, and there were two winners of the PubMetRun 2021 – Ana Đorđević (best result) and Iva Vrkić (funniest photo). All three winners won free participation at the PubMet2022 in Zadar.
We are looking forward to running with you… and we are thinking of starting PubMetSwim this year…