18 September, 8:00-16:00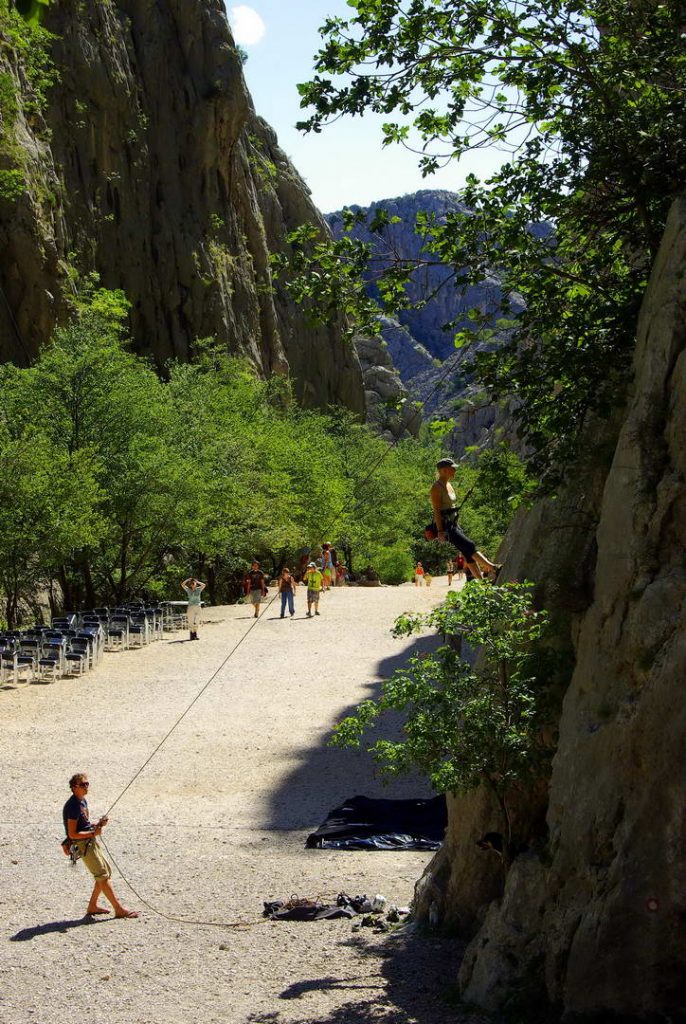 If you are interested in hiking or rock climbing, Paklenica National Park is the perfect place for you as it is one of Croatia's most diverse national parks and one of the top climbing areas in Europe. It is located in the southeastern part of the Velebit mountain range which runs along the central Dalmatian coast. The close proximity of seawater gives this site a special charm, making Paklenica Riviera an ideal place to combine hiking, climbing and water sports. There is something for everyone in Paklenica!
The two outstanding canyons of Paklenica Park, Velika Paklenica and Mala Paklenica, show splendid karstic limestone formations. Short to tall, easy to difficult, this large area has a wide variety of quality climbs. If you want to give rock climbing a try, join us in an introductory course ideal for newbies! You will also learn necessary basics for a safe and fun rock climbing experience.
If climbing is not your cup of tea, join us on a leisurely stroll along the large paved path running through the narrow Klanci Valley towards the Anića Luka.
Bring comfortable clothes, shoes, thin socks, water and a snack!
Excursion includes:
entrance ticket to Paklenica National Park
climbing instructor
climbing equipment
lunch package