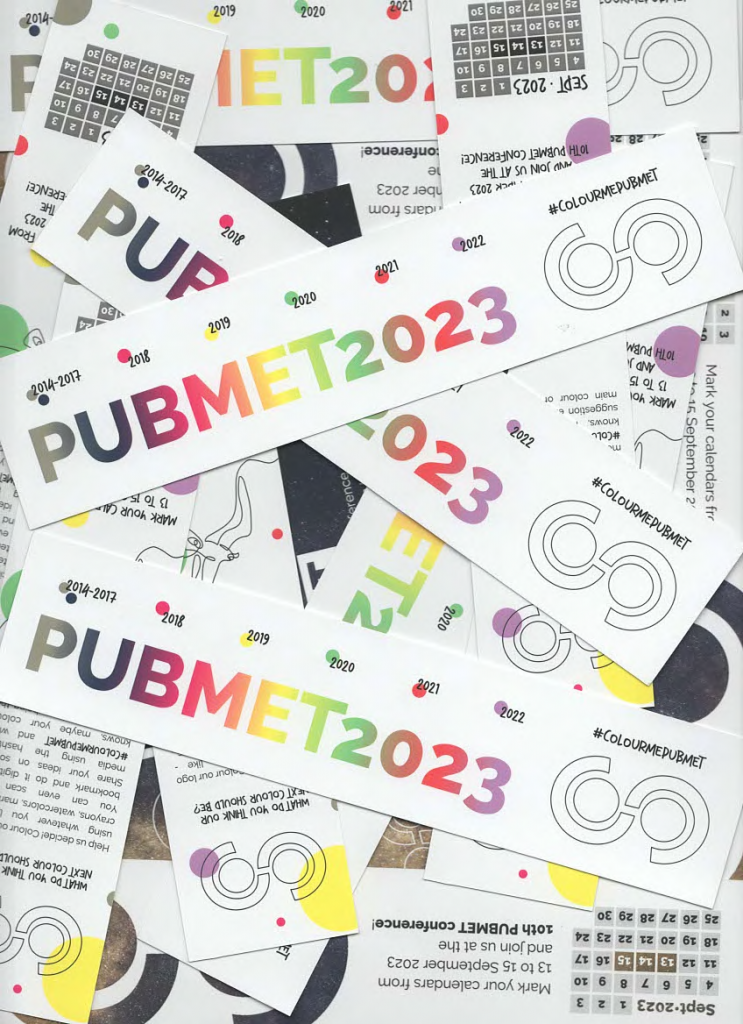 What do you think the next PUBMET color should be? Help us decide!
Colour our logo using whatever you like – crayons, watercolors, markers… You can even scan the bookmark and do it digitally.
If you don't have the bookmark, do not fret, we've got you covered! Download the logo or scroll down and have some fun right here, right now.
Share your ideas on social media using the hashtag #ColourMePUBMET and who knows, maybe your colour suggestion ends up being the main color of #PUBMET2023.